Hitting the slopes to ski or playing in snow requires a few considerations with Type 1 Diabetes.
Blood Sugars / Supply Bag / ID / Lifts / Hydration / Gear / Communication / Organizations
This post may contain affiliate links. Please see the affiliate disclosure for more details.
Blood Sugars on the Slopes and in Snow
Every Type 1 Diabetic responds differently to cold weather, altitude, and exercise on the slopes/snow. Be prepared for hypoglycemic (low), hyperglycemic (high) or blood sugars that stay in-range. Make adjustments to basal or I:C ratios based on your body and how it responds to exercise.
Before our first trip to the snow, I read many posts about kids going low in snow/cold. I decreased basal and gave uncovered carbs before hitting the slopes. Well…my kiddo stays completely in range while skiing and in cold weather. No changes to basal or I:C ratios are necessary and I spent 3 hours correcting high blood sugars. Every diabetic responds differently to snow/cold. Be prepared to with the right tools to manage blood sugars:
Lows

Ski jackets and ski pants typically have many pockets that are prefect for storing low treatments. Place you favorite fasting acting sugar low treatment in several pockets (glucose gel, hard candy and honey packs don't freeze). Also include low treatments that help stabilize blood sugars (i.e., protein granola bar).
Consider keeping cash (coins and/or dollar bills for vending machines) in your pocket in case you need to purchase sugar to raise blood glucose levels.
Power Bank

If using a CGM, consider having a backup phone charger/power bank. During intense exercise we find that we are checking numbers more often which can drain device batteries faster than normal.
Pumps

Altitude can affect blood sugars and insulin pump functionality. Read your pump's manual for high altitude considerations.

Altitude

To avoid altitude sickness, stay hydrated and check oxygen levels. We keep an oximeter and cans of oxygen in our travel bag/sick day kit.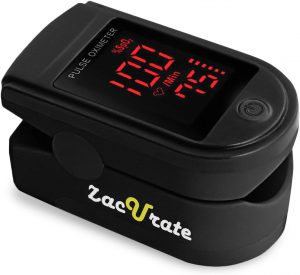 Daily Diabetic Supply Bag and Medical Devices
Type 1 Diabetic supplies don't work well in extreme temperatures. Insulin, batteries, pumps, and phones can freeze during a day of skiing. A couple of options for your daily diabetic supplies and medical devices:
Lockers – most ski resorts offer indoor lockers for storing personal items. If you are at a small ski resort and can quickly get to your supplies, lockers are a great option for storing your T1D supplies. If skiing at a larger ski resort, keep in mind it could take over an hour to ski across the resort get back to your supplies in a locker.
Backpack – a small, slim and streamlined backpack works best for keeping your supplies handy.

Place the diabetic supply bag inside the backpack closest to your body for warmth.
In extreme cold weather, the backpack can be worn under your ski jacket.
A backpack with a hydration pack/bladder for water is great for staying hydrated (hydration is necessary for Continuous Glucose Monitors [CGMs] accuracy). A neoprene cover is necessary to keep the water from freezing in the drinking tube.
If using a hydration pack, consider a insulated bag the shape of the backpack for storing diabetic supplies to keep the backpack compact.
Pockets – if you prefer not to wear a backpack, ski gear has tons of pockets for storing your diabetic supplies. A ski jacket with inside zippered/Velcro pockets works best for storing T1D supplies.
Insulin – protect a vial or pen of insulin from freezing by adding a sleeve (un-hydrated Frio bag or a neoprene sleeve).
Pumps – keep tubed pump tubing close to your skin to prevent it from freezing and tubeless pumps (OmniPod) typically does not need special considerations.
Phones, Batteries and Devices – if your glucose meter or phone start to have issues in the cold weather, consider using body heat to defrost (placing the device in your armpit and then pressing your arm against your body works well).
Medical Devices – bring spare CGM and pump supplies to the ski resort and store them in a locker or in your car.
Medical Identification
Wear your Medical ID bracelet or necklace that clearly denotes Type 1 Diabetes. In addition to a medical bracelet/necklace:
Tags – a T1D tag on your ski jacket zipper pull or backpack is also a great way to identify as Type 1 Diabetic.
Ski Pass or Ski Ticket – use the back of pass to communicate emergency contact information and Type 1 Diabetic Insulin Dependent (we use a colorful sticker). It is not guaranteed that Ski Patrol will check your ski pass, but this additional identification could be helpful in an emergency.
Contact Ski Patrol and/or the ski resort – inform the resort that a Type 1 Diabetic is skiing the mountain. Most ski resorts have email and/or social media accounts. In your communication include:

For kids, take a picture in full ski gear and another without the gear.
Signs of low blood sugar flyer as a quick training on T1D. Also note that a T1D with a low blood sugar can appear drunk (helpful note to include for teenagers).
Lifts
Check your CGM or periodically manually test your BG before getting on a lift. Fumbling with phones, glucose meters, low supplies and/or a backpack on the lift is not ideal. On a lift, supplies could drop to the ground when taken out. Most areas under a lift are not accessible, making retrieval of dropped items difficult.
Hydration
Skiing is an intense sport done typically at high altitude which puts T1Ds at greater risk of dehydration. Be mindful of the water consumption while on the slopes. CGM performance could also be hindered if you are not hydrated.
To stay hydrated consider wearing a backpack with a hydration pack/bladder. A neoprene cover for the tubing is necessary to keep the water from freezing.
Gear
Ski jackets and pants typically have lots of pockets with zippers/Velcro closures that keep supplies easily accessible. Some other ski gear that works well to for T1Ds:
Bright Gear – for kids buy the brightest gear you can find. Everyone wears black and to quickly find your kid a white helmet or bright jacket/pants is easier to spot on the slopes. Ebay, Costco and Kohls are affordable sites to find ski gear.
Gloves – gloves with pockets works well for low supplies and/or for hand warmer inserts. Also, convertible gloves allow easy access to fingers for bg testing.
Have a Communication Plan
We typically ski as a family, but my kids are fast going down the slopes! In case we get separated, we talk every morning about the "communication plan" that includes what to do when there is no cell service.
For kids, write your name number on the back of their ski pass/ticket and/or inside their jacket (most kid ski jackets have a name label).
Determine a meeting place that serves as "home base" and instruct kids to stay in that location until found. If unable to get back to "home base," we ask our kiddos to go to the nearest lift operator and inform the operator that they are lost.
For kids, daily take a picture in full ski gear and another without the gear.
Consider adding In Case of Emergency (ICE) settings to your phone.
Skiing Organizations for Type 1
Riding On Insulin – organization that empowers, activates and connects the global diabetes community through shared experience and action sports.